Admin and User Roles
Sometimes, you don't want everyone who has a Drift login to be able to access billing, change your widget settings, and more. That's why we built admin roles.
In order to set admin roles:
Click on the checkboxes next to somebody's name
Click the "Edit permissions" button that appears
Then, change the permissions!
Right now, you can't set permissions as you invite a new user, but you will be able to very soon.

There are two types of admin roles (available in all paid plans):
Admin
An admin has access to everything in Drift.
There is nothing they can't access.
User
A user is generally somebody who is mainly using Drift to answer leads or customers that message you through Drift.
Things they get access to:
The inbox view (to see all conversations)
The contacts view (to see all contacts in your system and create segments)
Even though they can access this page, they do not have access to exporting contacts
Things they can't access:
The ability to access, view, or edit billing
The ability to create, edit or view campaigns or bot replies (only available in paid accounts)
The ability to change any of the settings related to the widget (styling, customization, hours, etc)
The ability to edit, add, or remove other users in Drift
The ability to edit your Drift team directory
The ability to export contacts in the contacts view
Any settings around integrations
Any settings for tags, installation, routing, saved replies
Here is what a User's app looks like.
You'll notice that elements in the left-hand navigation are hidden.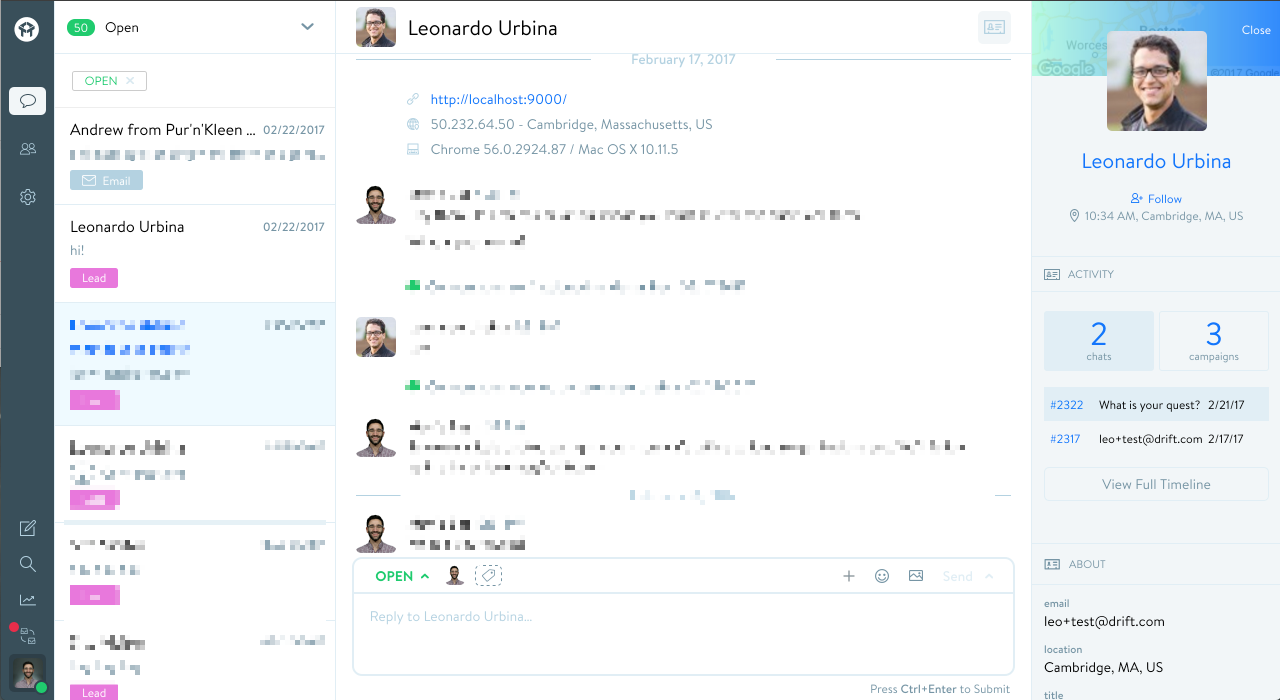 ---
Was this article helpful?